The Moon Tapes
The Moon Tapes is a choral composition
by Ulrike Haage, based on the Libretto by Stephan Krass.
Written for a 24-voice choir (SWR Vokalensemble),
two speakers, one spoken-word artist, Grand Piano and tape.
Production: SWR, 2014



In a spaceship two Koala Bears orbit the globe. Decades ago, they were shot into orbit and forgotten. Prepared with high antenna ears they listen to the songs of the Lakonikerin, the Semantikerin and the Antipode, which – supported by their choirs – sing the praises of an arriving space capsule.


While the Semantikerin expects a mysterious world inside the capsule's formula, the Lakonikerin proclaims: There is nothing behind it. Long before the chorus' dispute the koalas have researched from within their spaceship the singing of the heavenly bodies; the Moon tapes sent in a capsule towards Earth. When the capsule lands it creates a moment of absolute silence. In a grand finale, the Semantikerin, Lakonikerin and antipode celebrate the arrival of the poem. The composition follows the sounds inhabiting the words of the lyrics on a musical-rhythmic path and so offers modern musical theater for the radio. The text is treated as the libretto of an opera. The setting draws on the literary model of anagrammatical and alphanumeric encryption lending the poems a unique meaning. Flowing modern compositional techniques, an idiosyncratic version of the Greek tragic chorus and elements of decorative electronic music create a high interpenetration of text and sound. A rhythmic interplay of soloists and choirs unfolds as the letters and sounds join in a grand finale within the echo of space poetry.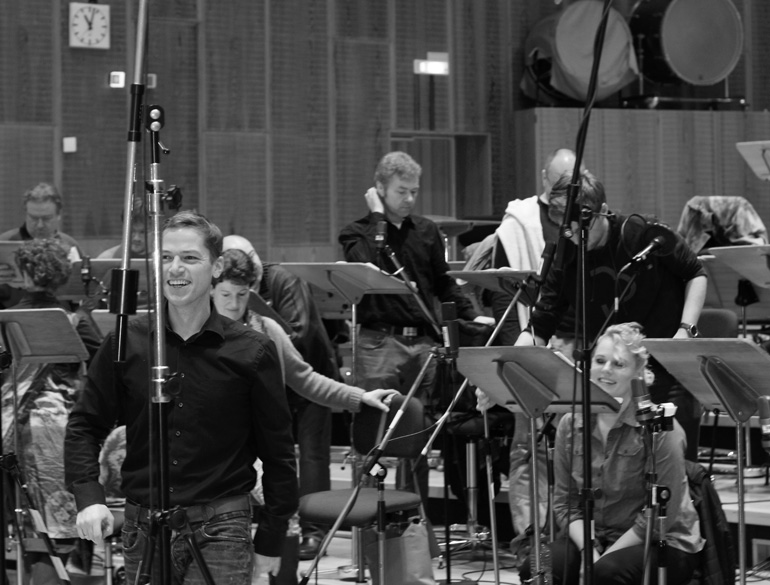 In January 2014 we record the SWR Vocal Ensemble in the Funkstudio, Stuttgart and David Bennent, Bernhard Schütz and Ken Yamamoto in the Hörspielstudios, Baden Baden. The conductor is Florian Helgath, the recording engineers are Manfred Deppe, Burkhard Pitzer Landeck and Wolfgang Rein. My personal supportive assistent is Diana Mueller.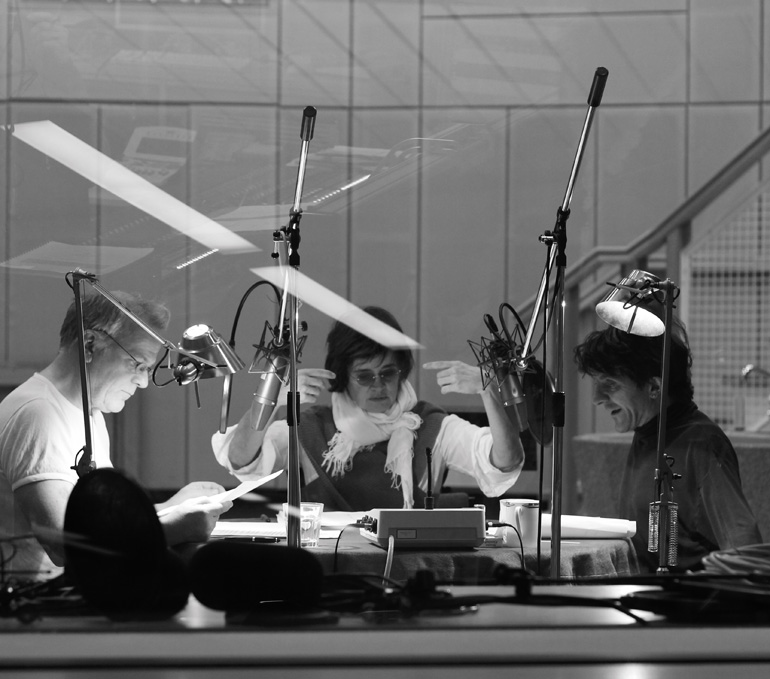 And last not least recording analog clicks in a real old analog "space-ship"…for our koala bears,
acting in the Moontapes-space capsule.