DIE TOTEN VON FEUERLAND
DIE TOTEN VON FEUERLAND
A radio play by Ulrike Haage and Andreas Ammer. Nominated for the "Preis der Kriegsblinden 2019". Awarded the first price of the Radio Drama Festival 2019 in Canterbury, England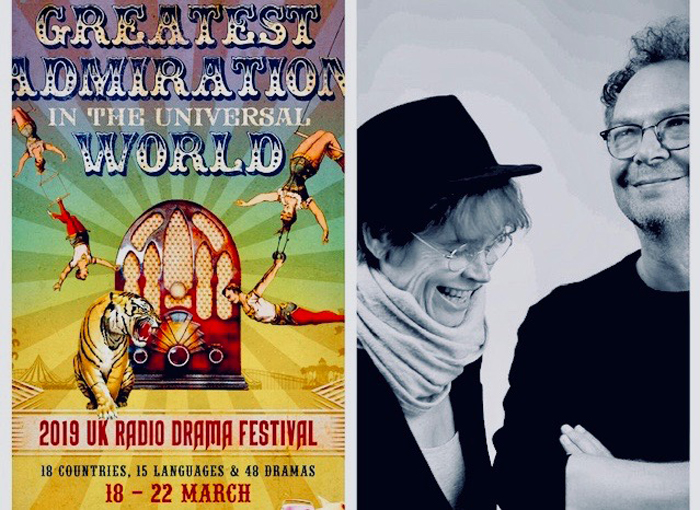 On May 11, 1830, the sailors of the research vessel "HMS Beagle" exchange with the indigenous people of Tierra del Fuego the young Orundellico of the Yamana tribe for a mother-of-pearl button. The 15-year-old gets the name Jemmy Button. Captain FitzRoy decided to take four of the young Fuegian hostages all the way to England "to become useful as interpreters, and be the means of establishing a friendly disposition towards Englishmen on the part of their countrymen." Like many stories also this one does not go well…One year later, Fitzroy returned the three surviving Fuegans home. He took with him a young naturalist, Charles Darwin. Haage and Ammer do not talk about what they know or suspect anyway. But perform a revival ritual without moral gravity: An essential part of the radio play are original sound recordings of the Yamana people. The radio play – based on the diaries of Darwin and Fitzroy – tells of the consequences of being uprooted and became a model for Michael Ende's children's book character Jim Knopf a century later.
Manuscript, direction and composition: Ulrike Haage & Andreas Ammer.
Cast: Birte Schnöink, Lars Rudolph, Nora Gomringer, Paul Hanford, Peter Thiessen.
Editor: Ulrike Toma. Engineers: Philipp Fiedler, Sebastian Ohm, Gerd Ulrich Poggensee.
Radio premiere: NDR KULTUR, 10 October 2017
The radio play received the first price at the Radio Drama Festival 2019 in Canterbury, England. Excerpt of the  Jury's verdict: "First of all, this was a great true story from history that no one on the jury had ever heard. It felt like you were listening to something important. Within a few minutes of this piece starting, you felt in safe hands. Great radio drama." And Kate Chisholm wrote in the Spectator: "Die Toten von Feuerland/The Dead of Tierra del Fuego (devised and directed by Ulrike Haage and Andreas Ammer) had a haunting soundscape, evoking the strangeness of the encounter between the English sailors and the naked islanders, the mutual incomprehension and suspicion. Part drama, part documentary history (with clips from phonograph recordings of the islanders made in the 1920s) this was mostly in German with some English passages. Strangely it lives on in the mind as if it had all been in English so vivid was its imagery." This is the very sweet award trophy: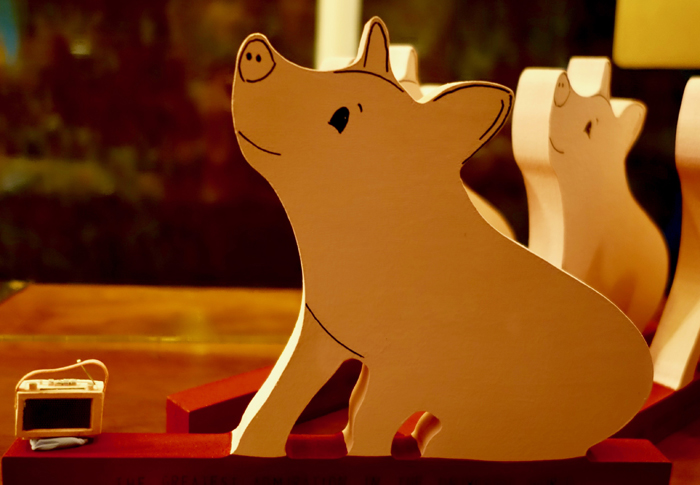 Here you may read the jury assessment of the 69th Hörspielpreis der Kriegsblinden: "Es gibt Erzählgenres, die im zeitbasierten Medium Hörspiel besonders gut funktionieren. Zu diesen Genres gehört die Reisenarration. Sie entfaltet sich bestenfalls in einem dichten, atmosphärischen Strom aus Bildern, Gedanken und Reden des Personals, aus Querverweisen und Überlegungen der Macherinnen und all dies zusammen ergibt dann die "Handlung" des Hörspiels, auf die die das Duo Andreas Ammer und Ulrike Haage im Untertitel verweist. Nun handelt dieses Werk zunächst aus der eigenen Klangsprache heraus, mit denen die mindestens doppelte Reise – ins Feuerland der Vergangenheit und in die europäische Kolonialgeschichte – als Kollage erzählt wird. Originaltonaufnahmen vom Stamm der Yamana sprechen mit Fragmenten aus Seemannsliedern, die mit Wortlisten der Ureinwohner Feuerlands im Dialog stehen und als Echokammer der konkreten Geschichte des Jemmy Button wirken, der in einem Tauschhandel zu seinem Namen kam: 1830 zahlten Seeleute des englischen Schiffs "Beagle" für den Jungen das Entgelt eines Knopfes und nahmen ihn nach England mit. Die "Beagle" erhielt durch ihren späteren Passagier Charles Darwin ein Nachleben, und auch der Junge gelangte im 20. Jahrhundert in Michael Endes Figur des Jim Knopf zu Weltruhm. Ammer und Haage spielen geschickt mit dem Perspektivwechsel, unter dem die Entdeckungsreisen des 19. Jahrhunderts in jüngster Zeit verhandelt werden: dienten sie tatsächlich dem Erkenntnisgewinn oder waren es schlicht Raubzüge. Und wie stand und steht es mit Selbstüberschätzung und Vergangenheitsbewältigung in der sogenannten Ersten Welt? Verbunden sind die kaleidoskopisch gesetzten, disparaten Teile der Reiseerzählung durch die verführerische Komposition von Ulrike Haage. Haage und Ammer machen sich seit Jahrzehnten für die Hörkunst verdient. Oft setzen sie Trends, hier geben sie der aktuellen Debatte um koloniale Verbrechen einen emotional angereicherten Klangraum."