July news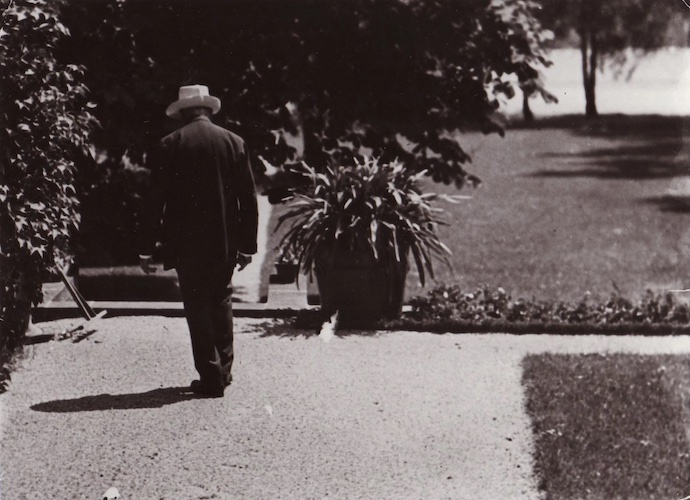 July brings a special broadcast premiere preview @Villa Liebermann on 1 July. (Photo courtesy of Villa Liebermann.) The radio premiere Wie sich alles verdichtet in Blumen will take place on 8 July on RBB. Featuring the fantastic voices of Veronika Bachfischer, Martina Gedeck and Hanns Zischler. The organ recordings took place in the Kaiser Friedrich Memorial Church in Berlin. The grand piano was recorded at the RBB by my sound engineer star Peter Avar. Enjoy our brand-new and very touching radio play on Max and Martha Liebermann, and the last years of their life, which meant a cruel end for Martha Liebermann. Contemporary history is told differently here and woven into an artful manuscript by Ruth Johanna Benrath. The words flow on sparse piano compositions and the organ, for which I have reworked Ravel's Kaddish.
He was not only the German Impressionist par excellence, but for many years also the head of the Berlin Secession, an honorary citizen of Berlin and finally, from 1920 to 1933, president of the Berlin Academy of the Arts: Max Liebermann. The National Socialists' seizure of power abruptly awoke him from the "beautiful dream of assimilation". "I can't eat as much as I want to throw up," he said in view of the SA marches in front of the Brandenburg Gate, which he had to watch from the window of his house there. Liebermann spent the last years of his life in seclusion, mainly in his garden house at Wannsee. The pictures of his family and the garden became his quiet late work.
Text: Ruth Johanna Benrath
Music and direction: Ulrike Haage
With Veronika Bachfischer, Martina Gedeck and Hanns Zischler
Production rbb/DLF 2022
For Max Liebermann on the 175th Birthday
Broadcast on 8 July at 7 p.m. and on 10 July at 2 p.m in the RBB. Another premiere takes place on Deutschlandfunk on 16 July at 8 pm.
Great bow to the portrait art of Nora Bauer, who was commissioned by DLF to do an extended interview. Nora brings a two-hour conversation to 15 minutes. Great research and loaded with lots of music from across my radio plays. Please enjoy: Einen Freiraum schaffen für sich und andere.