June news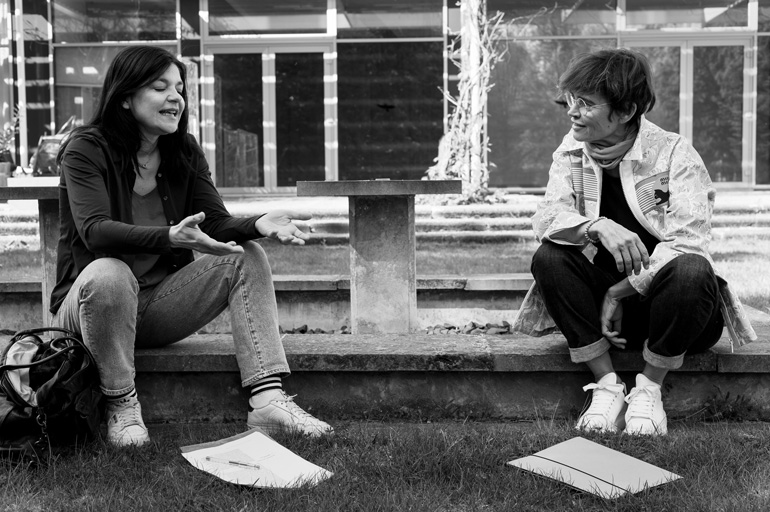 June brings the premiere of our radio play Hyperbolische Körper on HR2. It is about a fictive dialog between the women mathematicians Sofia Kowalewskaja and Maryam Mirzakhani and their dreams to change the inequality in society through mathematics. Featuring Jasmin Tabatabai and Valery Tscheplanowa. The photos are shot by Anke Beims and as we recorded during the first phase of Corona Lockdown, we behaved correctly in terms of distance…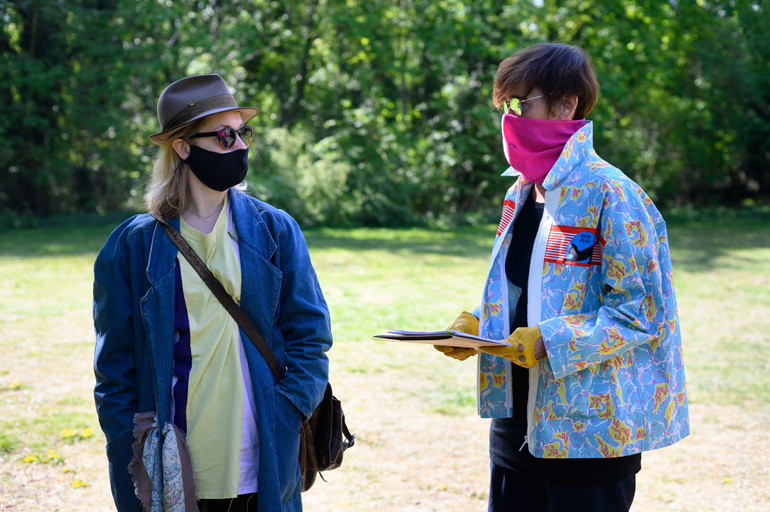 June brings also the release of the song Wild Swan on DLF. On June 2 Xiaohe (Beijing) and me had a wonderful interview within the broadcast Mikrokosmos about our collaboration on the children's song Wild Swan. The song was initially written for all children in the world who suffered with the situation of the pandemic lockdown. It is based on the tale by Hans Christian Andersson: Wild swans. Xiaohe wrote a lovely text and will use our song now within a project for blind children in Beijing.
飞过天空  十一颗星
Am Himmel fliegen elf Sterne
点亮了心中小小勇气
Und entfachen die kleine Tapferkeit im Herzen
回到结满野苹果的王国
Zurück im Königreich voll wilder Apfelbäume
十二个自由的孩子在唱歌
Singen zwölf Kinder in Freiheit
可以夺走孩子们的玩具和领地
Man kann ihnen Spielzeug und Fürstentum nehmen
也可以让他们唱着奇怪的歌曲
Und sie seltsame Lieder singen lassen
可天真之光,谁也抹不去
Doch das kindliche Leuchten kann niemand löschen
谁也无法侵袭 梦想的岛屿
Niemand die Insel des Traums erobern.